Feb 11th, 2022
By Sarah Wall
Every once in a while, a person faces a "for such a time as this" moment: a moment for which she's been providentially, unexpectedly prepared. That's when she needs her tools – the skills and experiences learned over her lifetime, which becomes the answer to a problem she must solve. For airplane pilot Tammie Jo Shults, the problem she faced was a failed left engine on a passenger aircraft, which exploded 32,000 feet in the air in April 2018. Nearly 150 people on board were relying on her to solve it. It was time for her to reach into her toolkit.
Captain Shults' story isn't that she heroically staved off a devastating crash of a passenger airplane that day, although that is certainly one of her most incredible accomplishments. Her real story, though, is how the situations throughout her career, even the adversities, had prepared and positioned her to take on that challenge and win.
Tammie Jo grew up on a ranch in New Mexico, where she was one of four children. Her parents didn't have much money, but she says, "I never grew up thinking we were poor. It never crossed my mind." Her parents were deeply self-sufficient, and she helped on the ranch from a young age: "Work needs a workforce!" she says. There was plenty of work to go around, and Tammie Jo was held to the same expectations as her brothers. Whether it was stacking hay bales, feeding animals, or other chores, "if you could do it, that's how you contributed. You did it!"
But when Tammie Jo began to pursue her dream of aviation, she found for the first time that doors weren't always open to women, regardless of ability. While in college, she visited the Air Force recruiter three times, and three times he told her they were not accepting female pilots. She tried the Navy, and a recruiter invited her to take the entrance exam, which she passed with high scores. But another officer refused to process her paperwork. "You scored high enough for a guy," he told her, "but not for a girl." Years passed before Tammie Jo went to another Navy recruiter, and he told her they didn't have separate requirements for women. In 1985, she finally entered basic training.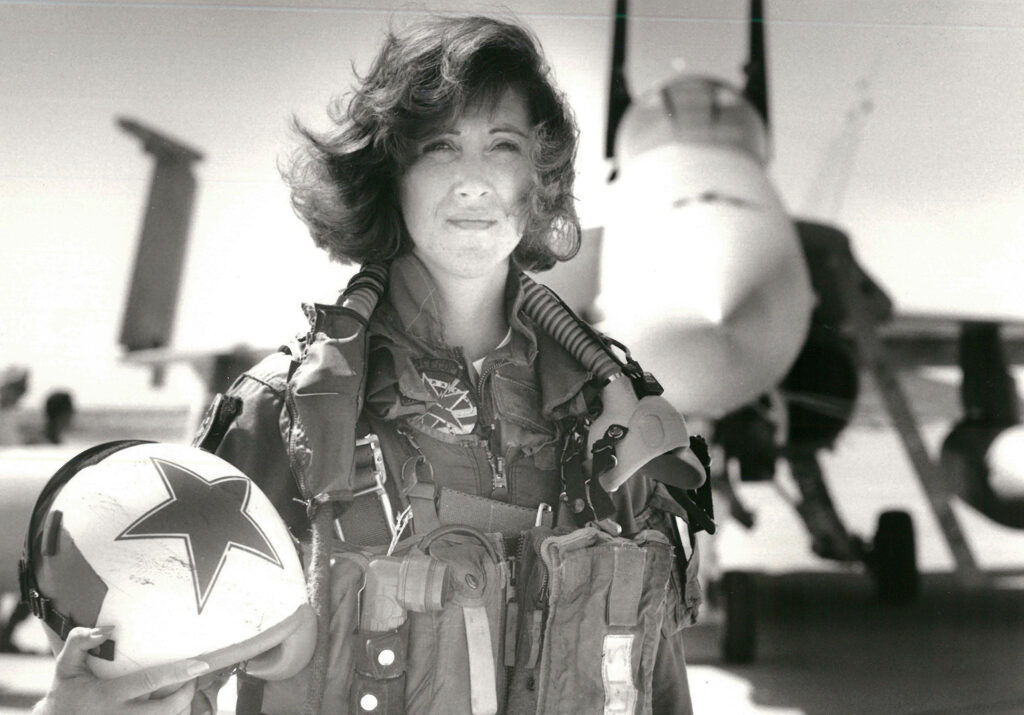 Looking back on such brazen unfairness, Tammie Jo muses, "I grew up in what everybody would consider an old-fashioned home, with old-fashioned parents, and yet it wasn't until I got out into the 'modern world' that I was faced with this stop sign of 'No, women can't do this.' It was shocking to me."
Today, though, Tammie Jo has a new perspective on the closed doors. "The 'No's' in our life can point us in a direction that is so good!" she says. "There are times we have to accept 'No,' and then there are times when you need to find a workaround. The answer was 'No' at the Air Force, but the workaround was, go somewhere else. Thank goodness I couldn't get into the Air Force! It was only the Navy that had the opportunities for women to allow me to do what I did."
Still, Tammie Jo faced astonishing prejudice early in her career. Her superiors made abusive comments and even attempted to remove her from the program. It wasn't a reflection on Tammie Jo's abilities: they simply didn't think women should be pilots, and they told her so.
After Tammie Jo graduated from the aviation program and became an Instructor Pilot, one superior refused to allow her to teach air-to-air gunnery, despite her advanced qualifications. Instead, he assigned her to teach a year of out-of-control flight (OFC), a position no one wanted. OFC involved taking students in the air every day, intentionally putting the aircraft into a dive or spiral, and directing the student to recover it. It was an exhausting job, both physically and mentally.
At the time, Tammie Jo would have gladly traded her OFC appointment, but looking back, "it was great experience," she says. "I was never afraid of getting to the limits of my aircraft, losing control, and not being able to get back in control. It was very easy for me to just have those procedures locked down in memory form, and muscle memory form, and then just to fly to the edge of my aircraft's ability. So there again, I was told 'No' to guns, and it was the best 'No' I could've had at that point."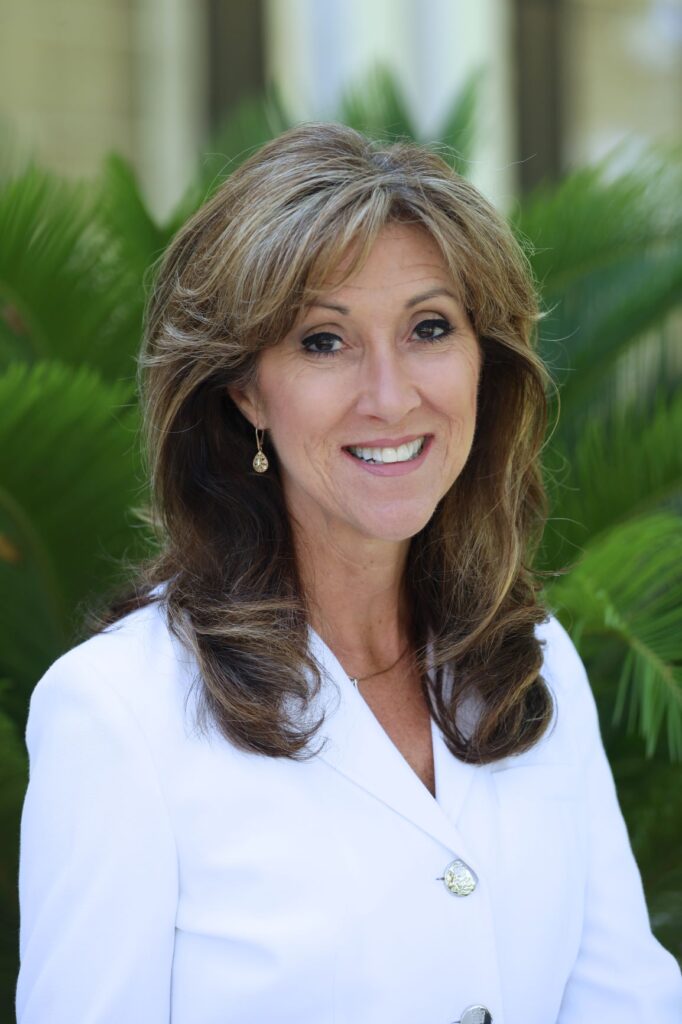 Three decades later, it was that exact knowledge that the captain of Southwest Airlines 1380 needed to get the single-engine airplane to safety on the ground. "The training, the experience: that played a huge part in flying and navigating to a successful landing," she says. "It was a lot of the ugly things in life that happened – things not working right in the airplanes, people not being kind – that just gave me a bigger set of tools in the toolkit."
Her faith in God kept her calm and grounded as she navigated catastrophe. "I realized this may not end in us getting to a controlled landing," she says honestly. "Of course, the next step in that thought process is, 'This may be the day I meet my Maker.' And that was when I realized I won't be meeting a stranger. So I'm going to get back to flying, and we'll just fly until we don't fly anymore."
One passenger, Jennifer Riordan, died in the flight's descent. But because the three flight attendants communicated the captain's plan to land in Philadelphia, the passengers didn't panic. When they exited the plane, Tammie Jo offered hugs and high fives, and every passenger returned it.
Today, Tammie Jo has retired from Southwest Airlines, yet her adventure continues: in December, she was inducted into the International Air and Space Hall of Fame. When asked about life after Southwest, she says, "I fly our own plane, and I'm signed up to volunteer and fly Angel Flights. I'm really thrilled I get to do some other things now: I get to look at some of the longer-range battle plans to inspire kids – not just girls, but definitely girls too! I want them to get out there and make the adventure worthwhile."
While Tammie Jo has seen more than her fair share of challenges, you won't hear her complaining. "Our time right now is a struggle," she says. "But there have been ugly backdrops in history before. And great stories – great people – launch out of that. Adversity is in every adventure," she says. "And we never walk away the same from an adventure."